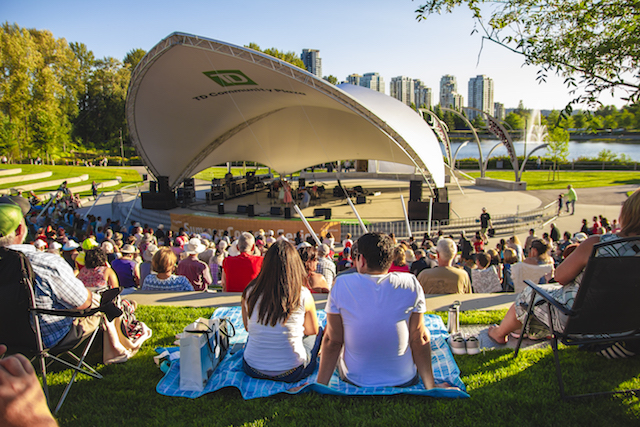 It's Free Outdoor Concerts and Patio Season in Coquitlam
Summer is here and the outdoor music scene is coming alive in Coquitlam.  One to add to your free entertainment calendar is the Summer Concert Series in Coquitlam, which takes place at a stunning outdoor amphitheatre in Town Centre Park.
Picture the views over Lafarge Lake as bands take to the stage at TD Community Plaza. You can roll out blankets, kick back on the steps, bring lawn chairs or dance in the grass. Pick up a snack at a food truck or pack your own picnic.
It's a family-friendly scene, with crowd-pleasing bands. To top it off, it's easy to get to – located a short walk through the park from Lafarge Lake-Douglas SkyTrain station.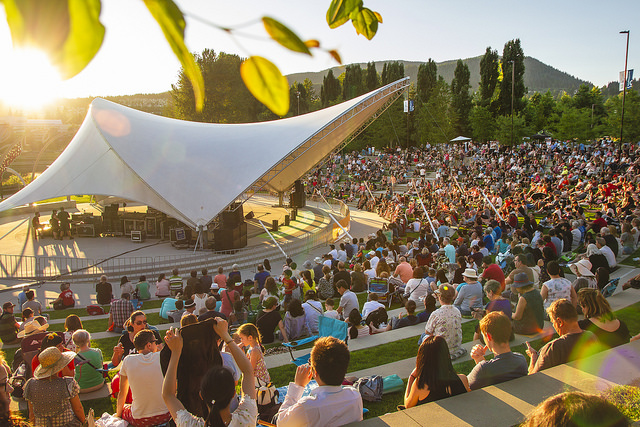 Free Outdoor Concerts
The first in the 2019 Summer Concert Series kicks off Friday, July 12 from 7:00pm to 9:00pm, with some rock 'n' roll. The show begins with Oliver and The Elements, described as a lively repertoire bouncing from Motown, Memphis, New Orleans and London, including CCR, James Brown, Rolling Stones and Marvin Gaye.
Next, Quickness takes the stage. This Vancouver band is attracting a growing following, offering up a mix of introspective tunes and rock anthems.
Mark Your Calendars
The Summer Concert Series also features two more concerts spanning varying musical themes. On Friday, August 2, don't miss Emma Currie – a 22-year-old pop/R&B/soul singer and songwriter and Trilojay, known for cranking out an adrenaline-fuelled stage show. The final concert is scheduled for Friday, September 6, featuring R&B musicians Tonye Aganaba and R&B Allstars.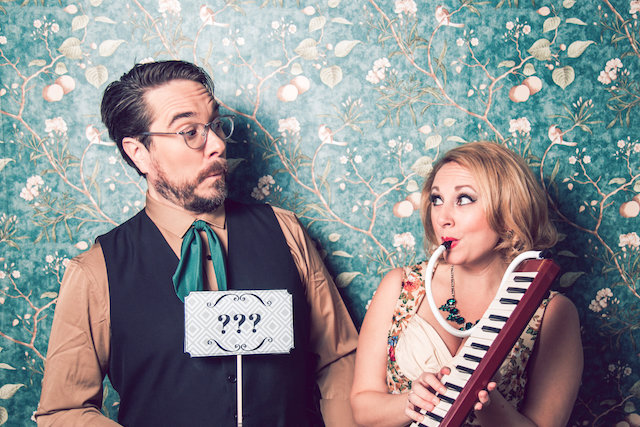 Music on the Grill
How does this sound? Sit on a patio overlooking Lafarge Lake, while listening to live music and feasting on a BBQ dinner. Yes! Music on the Grill is a rare opportunity to dine al fresco at Coquitlam's Town Centre Park, followed by a concert in the studio theatre at Evergreen Cultural Centre. Choose from one of two themed nights: Blues Night on Saturday, July 13, or Vintage Variety Night on Saturday, July 27. Get your tickets »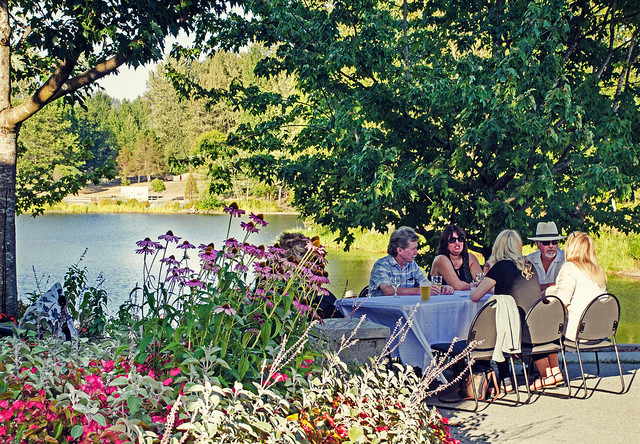 Find the Perfect Summer Patio
It's patio season, and those cold drinks beckon. You may be on the lookout for the perfect sunny spot for people watching. Or maybe it's a buzzy restaurant to get social with friends, or a kid-friendly refuge with large sun umbrellas? Whatever your vibe, this list of 14 patios to try in Coquitlam can help you zone in on the perfect location.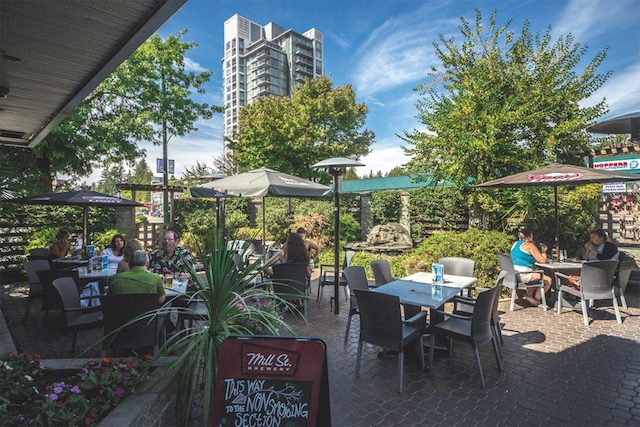 The Circus Comes to Town! And More Fun Events
The fun just keeps rolling in, check these out:
American Crown Circus & Circo Osorio
Thursday, July 4, 2019 – Monday, July 8, 2019
Prepare to be amazed by these incredibly strong and talented acts from all around the world. From artistic manoeuvres to death-defying stunts, it's family fun for all ages, located under the Big Top at Coquitlam Centre. Get your tickets here »
Historic Places Day – Maillardville Walking Tours
Saturday, July 6, 2019 at 10:30am and 1:30pm
By Donation — Did you know Maillardville in Coquitlam has the largest French-Canadian population west of Manitoba? Learn about its fascinating history by joining Coquitlam Heritage Society for a tour starting at Mackin House. The one-hour walking tours will take place at 10:30am and 1:30pm.
Coquitlam Farmers Market
Sundays, May to October from 9:00am to 1:00pm
Free — Enjoy a spectacular selection of products and goods that are made, baked, grown or raised in BC.
Vancouver PRO/AM Expo
Saturday, July 13 & Sunday, July 14, 2019
Don't miss the biggest bodybuilding and fitness event on the West Coast at the Hard Rock Casino Vancouver in Coquitlam. Get your tickets!
Fifth Annual Ultimate Car Show
Saturday, July 20, 2019 10:00am to 2:00pm
Free — A family event featuring more than 300 classic, muscle, premier, exotic and specialty vehicles, including an outdoor barbecue and live entertainment at the Hard Rock Casino Vancouver in Coquitlam.
Canadian Minor Ball Hockey Junior National Championships
Thursday, July 25 – Sunday, July 28, 2019
Bring the family to watch some action-packed ball hockey at Poirier Sport & Leisure Complex.
CanWest Games
Friday, July 26 – Sunday, July 28, 2019
Don't miss the largest functional fitness event in Canada – and the third largest of its kind in North America! More than 1,000 athletes will compete at Percy Perry Stadium in this event that celebrates the growing sport of CrossFit.
Still looking for more things to do? Follow Visit Coquitlam on social media @visitcoquitlam.