There are lots of things to do around town this season. To make it easy for you, because you have enough to think about, we put together some ideas to get you out exploring and supporting local in Coquitlam:
Gift Ideas and Festive Fun in Coquitlam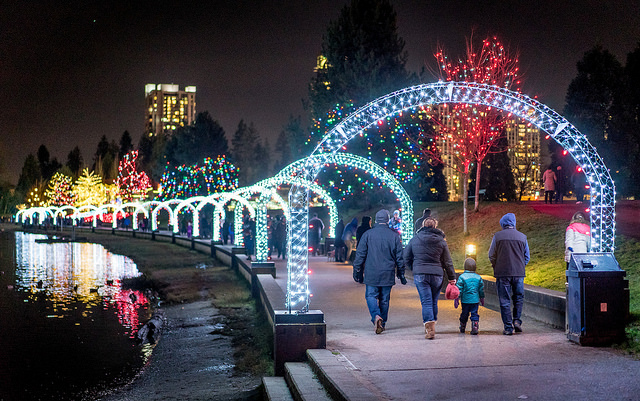 Unique Gift Ideas
If you're in search of a unique present for that certain someone, how about a hand-crafted item? Here are three places to start:
Place des Arts Christmas Boutique: You'll find finely crafted ornaments and decorations, as well as artful gifts made by local artisans. The Place des Arts boutique takes over their onsite artisan shop each holiday season starting Nov. 12 to Dec. 17. Follow @pdacoquitlam for the latest updates.
Coquitlam Christmas Craft Fair: Mark your calendars for this annual event that features more than 100 artisans at the Poirier Forum. This craft fair spans over an entire weekend Dec. 2 to 4, 2022.
Christmas Farmers Market: Don't forget about the upcoming Christmas Farmers Market on Saturday, Dec. 10. This is a special one-day event, which features local merchants, carollers, kids' activities and crafts at Poirier Sport & Leisure Complex.
Beat the Shopping Rush
It's the most wonderful time of the year, right? So, if you want to work on that shopping list and avoid the holiday rush, here are a few places we recommend: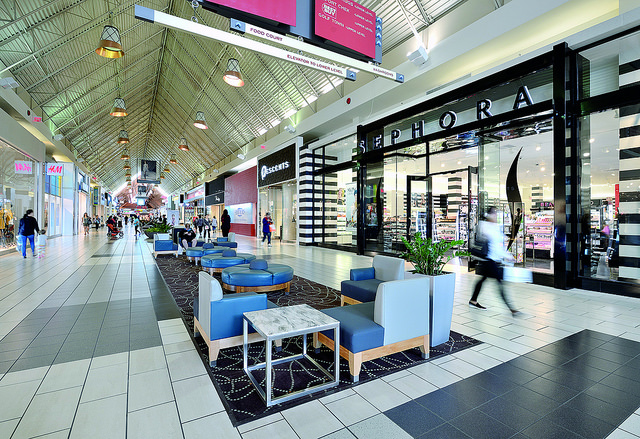 Coquitlam Centre: This mall has more than 900,000 square feet to explore, with nearly 200 stores, so you'll definitely find what you're looking for. There is onsite parking but to make your visit even more painless, why not take SkyTrain? The mall is at Lincoln SkyTrain station.
Henderson Place Mall: Step inside this multicultural mall for an eclectic variety of shops, as well as mouth-watering restaurants anchored by the impressive Lee Garden Restaurant. The food court is definitely a highlight, offering many international dishes to cater to everyone's taste buds. Henderson Place Mall is located at 1163 Pinetree Way, across the street from the Lincoln SkyTrain station.
United Boulevard:  Looking for something different for that special someone? Why not head over to United Boulevard where you will find any type of home furnishings – whether it's furniture, lighting, appliances or renovation supplies.
Austin Heights: If you just want to chill and check out some neighbourhood shops, Austin Heights provides the perfect backdrop for your shopping excursion. You'll find some great bakeries, delis and cafés, as well as independent retailers such as Artisan Gifts and Flowers, Reflections Book Store and Sea-Run Fly & Tackle.
Local Shopping Plazas: Pick a neighbourhood you may not have visited before and scan the local shops in search of unique finds. You'll likely stumble into a cool coffee shop, hidden restaurants or a small retailer that the locals know about like Maison Pretty Living in City Centre. Happy hunting!
For even more shopping ideas, go to visitcoquitlam.ca/shopping.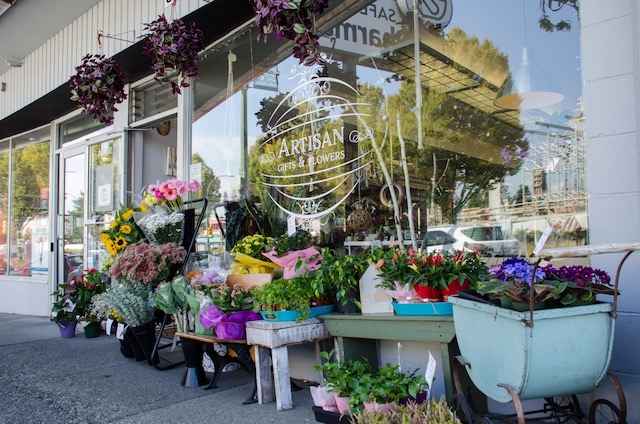 Festive Events
Lights at Lafarge: One of the season's most highly anticipated events at Town Centre Park, Lights at Lafarge kicks off on Saturday, November 26th. Located beside the Lafarge Lake-Douglas SkyTrain station, stroll around the 1.2 km trail and take in the thousands of lights and creative displays. The event features food vendors, arts activities, live entertainment and a grand finale performance.
Don't worry if you miss opening night! Lights at Lafarge will be on display until January 2023, each night from dusk until 11:00 p.m. This is one of the largest outdoor lights display in Metro Vancouver – and it's free to view, so don't miss out! You'll find lots of food and drink options in the area as well if you take a walk down Pinetree Way and along the foodie haven of Glen Drive.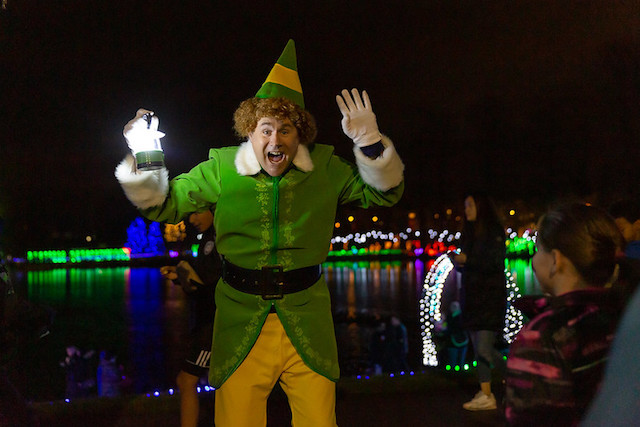 Bring the whole family to Evergreen Cultural Centre for their holiday line up of shows and events including The Gift: The Nutcracker. Ballet Victoria's The Gift is a 21st century updated family tradition with everything you expect from a ballet production. An original Christmas tale danced to the timeless score of the Nutcracker with humorous pantomime, beautiful costumes, and magic – as always. Come and enjoy this timeless tale guaranteed to warm your heart and spread holiday cheer December 19 to 22.
Check out the Austin Heights Business Improvement Associations newest event, HollyDaze in the Heights. This outdoor family festival kicks off the holiday season on Saturday, Nov. 19 in Austin Heights. Activities will include: Christmas tree sales, kids crafts and games, a holiday photo booth, local musicians and carollers, local crafters, buskers, food vendors and roaming holiday characters.
Get Your Tickets!
Coquitlam Express: Drop in for a high-energy hockey game as the home team, the Coquitlam Express, take on visiting BCHL teams all season at Poirier Sport & Leisure Complex. It's an affordable night out and fun for the whole family.
Mayor's Charity Ball: The Coquitlam Firefighters Charity Society is partnering once again with the Port Coquitlam Professional Firefighters Charitable Society to bring you a brand new event. Together, the two organizations are hosting the first annual Mayor's Charity Ball! Saturday, November 12 at The Hard Rock Casino.
Ridge: Often called the "battle that made Canada," Vimy Ridge resulted in over 10,000 Canadian casualties. Through direct storytelling, verbatim theatre, and live music, Brendan McLeod examines misconceptions and varying perspectives around the battle, while drawing parallels to other formative events in our nation's past. November 15 – 19 at the Evergreen Cultural Centre.
Catch up with friends over food
Coquitlam has an amazing array of choices when it comes to food and beverage. Our communities diversity is reflected in our local restaurants with food choices from around the world. Check out our listing of over 300 restaurants at VisitCoquitlam.ca.
Get Outside
Get outside and embrace the rain in one of Coquitlam's many local parks and trails. With the right gear its easy to get outside and enjoy the quiet days of fall and winter. Looking for gear to keep you dry? Check out Atmosphere or Sport Chek at Coquitlam Centre or Kinetik Cycles on Barnet Highway to help suit you up for the elements.
NEW: Instagram Holiday Highlights
This season, our Instagram channel will be sharing your holiday highlights in our new #TourismCQShop story highlight. How do you get highlighted:
Follow us on Instagram
Tagged us in a story, @visitcoquitlam, of you supporting local this season with the hashtag #TourismCQShop
We will highlight your story on our Instagram profile
Make sure to tag us during regular business hours so we do not miss anything (Monday – Friday 8:00 a.m. – 4:00 p.m.)
We are looking forward to your stories!

Photo: Local Coquitlam Park
Read more about Coquitlam