Featured on Miss604.  Read original article here: Foodie 101: Taste the World in Coquitlam
While we are all staying close to home right now, you can still explore a world of culinary options right here in Coquitlam. Known for its diverse population, and variety of restaurant options, Coquitlam is an excellent place to experience cuisines spanning the globe.
If you're getting tired of cooking at home – and perhaps more specifically, the constant cleanup – why not support a local business and order takeout or dining at a Coquitlam restaurant? Coquitlam's new Foodie 101 series explores different cuisines, offering tips on different dishes to try and some fun facts about each.
Foodie 101: Taste the World in Coquitlam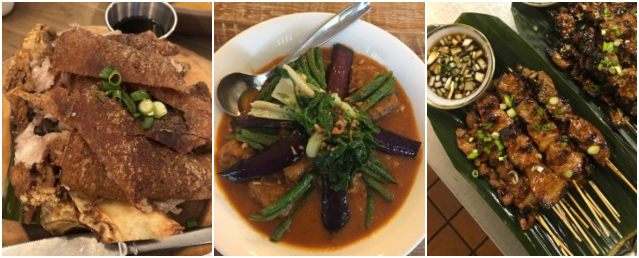 Foodie 101: Filipino Cuisine
Filipino cuisine is rich, colourful and aromatic. We highlight three of the most popular dishes in our Foodie 101 series, and you can order each of these from Coquitlam's Kulinarya Filipino Eatery:
Crispy Pata: This Filipino delicacy is a pork hock/leg that's simmered with spices for three hours then refrigerated overnight and deep-fried. The meat is moist and succulent and the skin is golden and crispy. It's served with vinegar, onions and a soy sauce mix.
Kare Kare: A beef and vegetable stew dish with thick peanut sauce and served with shrimp paste on the side.
Pork BBQ Skewers: This is a Filipino street food and often served at parties. Skewered pork slices are grilled and marinated in two main ingredients: sugarcane vinegar and banana ketchup.
Foodie 101: The Eight Cuisines of China
The beauty about ordering Chinese food is there's always something for all tastes. Maybe someone in your family fancies seafood and another wants beef? Oh, the kids are craving noodles? No problem. Read about the Eight Cuisines of China in this Foodie 101 blog.
For inspiration, Garry Guan, owner of Coquitlam's Legend House highlights some popular dishes they offer:
Xiao Long Bao soup dumplings: This is the must-eat dish when visiting Shanghai, China. Each dumpling contains a delicious pork filling and soup. It's the most time-consuming food to prepare but Legend House makes it fresh in-house every day!
Boiled Fish in Chilli Oil: This dish has fish slices with garlic, cabbage and bean sprouts surrounded by chilli oil and spicy mouth-tingling broth. Compared with its cousin, Szechuan Broth Braised Fish, the broth is clear, instead of red, which makes it not too spicy.
Spicy Gingered Beef: The beef is sliced and then cut into beef strip in-house to ensure the beef quality. This dish actually originated in Canada and has become a hit with everyone.
Next on the Menu
Head over to the Visit Coquitlam site to learn about Brazilian food, one of the the latest Foodie 101 features. If you are you a Coquitlam restaurant interested in profiling your worldly cuisines you can email tourism@visitcoquitlam.ca.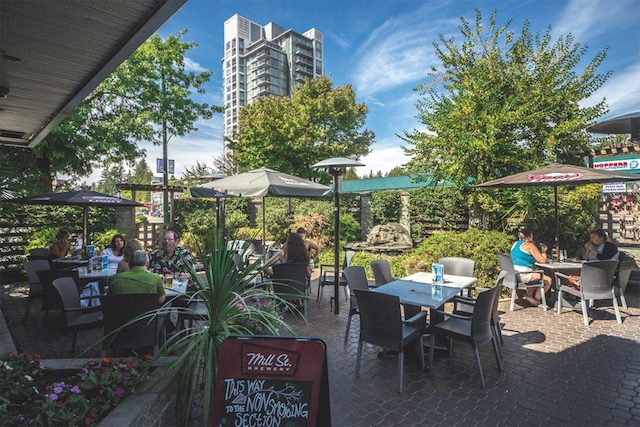 Patio Season
Yes! They're back. Watch for our next blog for details of all the best patios in Coquitlam. We have a growing list of restaurants and businesses open for takeout, delivery, dine-in, and patio service. Pick from a well-known favourite or try something new.
Mark Your Calendar
Canada Day: On July 1st Coquitlam Celebrates Canada Day will be a full day of family fun delivered through an online platform that will bring the festivities into living rooms, patios and backyards.
Activities will include an official opening and singing of O Canada, live family-friendly concerts, multicultural performances, drop-in online activities and try-it demos, magic shows, contests and more. The event will go live at noon here.
How was your meal? Tag #explorecoquitlam to share with us and visit us online at visitcoquitlam.ca.
Read more about Coquitlam