Featured on Miss604.  Read original article here: Coquitlam Family Day Fun and Date Night Spots
February is here – cue frantic searching for Valentine's Day date night options and things to do on Family Day. Well never fear, we've prepared a list of some must-try restaurants and plenty of events to entertain your family in Coquitlam this month.
Scroll down for Valentine's Day suggestions to make it a memorable night out. With more than 300 restaurants and easy access by road or SkyTrain, your palate may be begging for a Coquitlam adventure.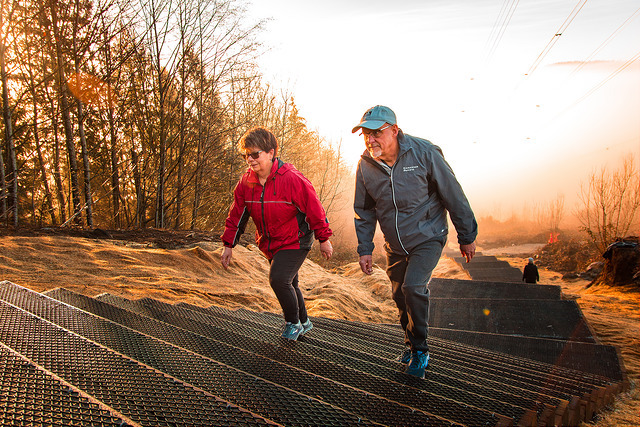 Coquitlam Family Day
Looking for things to do over the Family Day weekend? We hear ya! From doing the Crunch with the family to finding that hidden gem of a restaurant, here are some fun ideas to make this holiday the most memorable one yet.
Go Bowling
With their pop-up bumpers for younger players and automatic score-keeping, 5 or 10-pin bowling at Zone Bowling Coquitlam is always a blast. This modern facility also opens up into multiple restaurants so you can stay put all day, eating and bowling and (inevitably) laughing.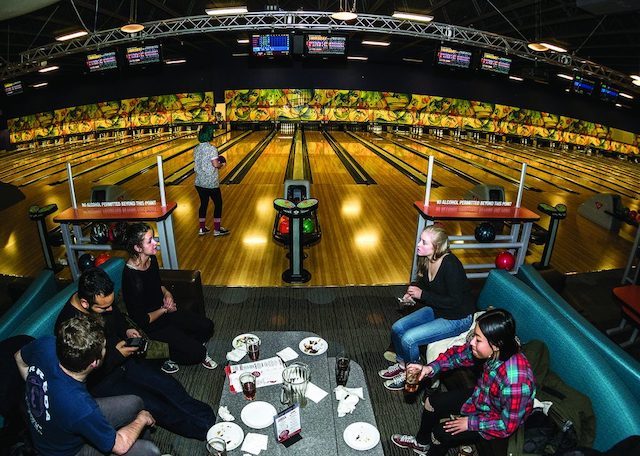 Indoor Climbing
Are your kids little monkeys? Let them loose on the climbing walls at Climb Base5, which happens to be Metro Vancouver's largest climbing gym. Drop-in and custom training programs are available for all ages.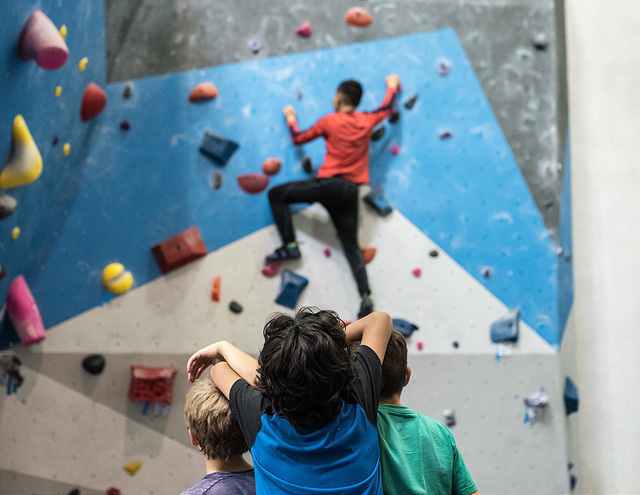 Escape Rooms
This could be particularly fun for older kids! Work together to crack the codes and make it out to safety. You'll find two to try in Coquitlam, each with their unique themes and challenges.
Get Outdoors
Rain or shine, if you haven't paid a visit to Mundy Park recently, this is the perfect time to do so. Largely sheltered by the trees, you can explore the 16 km of trails through this 400-acre rainforest park. More hiking trails are online here »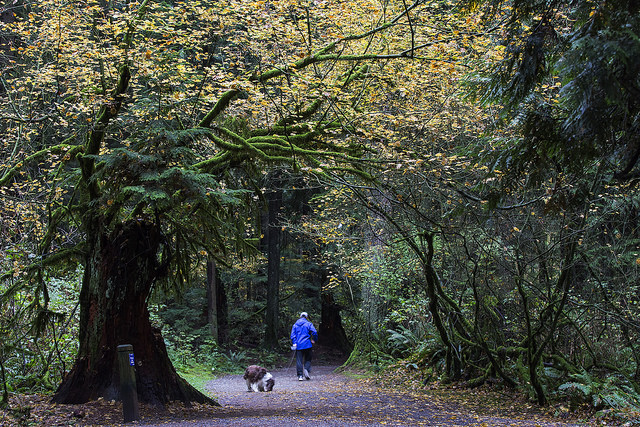 Make it a Movie Day
Check out the Family Favourites Series at Cineplex Cinemas Coquitlam and VIP for affordable tickets – just $2.99 each. Coming up Saturday, February 15, 2020 is Playing With Fire.
Crash Crawly's
If your kids are getting cabin fever and leaping off couches, preserve your furniture and take them to Crash Crawly's instead. This indoor playground features a two-storey crazy maze of tunnels, bridges, ball pits and slides. Or take part in a game of laser tag or glow-in-the-dark mini golf.
For more ideas and activities, check out Visit Coquitlam online » 
Special Events for Family Day
Celebrate Family Day in Coquitlam (all ages): Think skating, swimming, fitness and more. See the full list of recreation activities taking place from Friday, February 14 to Monday, February 17, 2020 on Coquitlam's website.
Family Day in the Park: Design a fairy garden to take home, taste and compare different apples grown in BC and pick up free seeds to plant a pollinator-friendly garden at home. Drop by Town Centre Park on Saturday, February 15, 2020 from 12:00pm to 3:00pm.
Family Day Toonie Skate: Skate for a toonie including helmet and skate rentals at Poirier Sport & Leisure Complex on Monday, February 17 (11:30am to 1:00pm or 1:15pm to 2:30pm).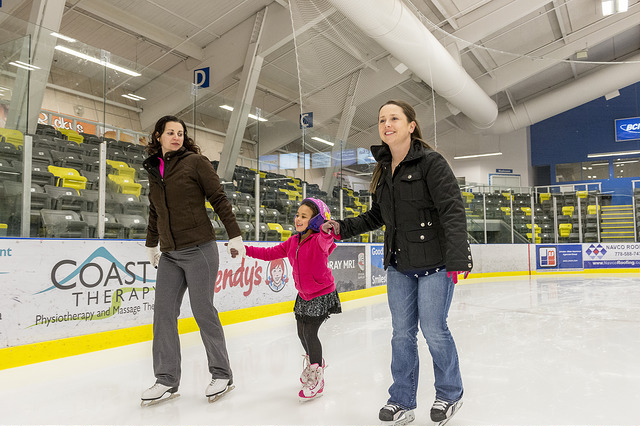 Valentine's Day
Looking for a special restaurant for your February 14th outing? For a list of local favourites, check out Visit Coquitlam's Make it a Date Night Blog. Here are a few highlights. Don't forget to call ahead!
Westwood Plateau Golf & Country Club: For a dinner that's as spectacular as the views over Coquitlam, make a booking for this three-course dinner at the golf club. Choose from AAA NY Striploin with Lobster or Wild Sockeye Salmon with Scallops and dance the night away to local band Allegro.
Chada Thai Fine Cuisine: A local secret! Thai food made with traditional recipes served with style in a cozy setting. Call ahead to ensure your table.
Valentine's Day Events
Heritage Valentine's Day Card Making: Reserve your spot for this event at Coquitlam's Mackin House on Saturday, February 8 to make two cards with Victorian cut outs, lace ribbons and stamps.
Love Bugs: Ideal for kids 9 and under, register for this special event at Place Maillardville Community Centre for an afternoon of Valentine's Day-themed activities, crafts, games, card-making and more!
Valentine's Day Live Music: In the mood for live music? Head to Frog & Nightgown Pub for live solo artist Ben Crosby from 7:00pm.
And Even More February Events 
Coquitlam Express Hockey Games (February 8 & 19, 2020): An affordable, family-friendly night out. Get your BCHL hockey fix at Poirier Sport & Leisure Complex.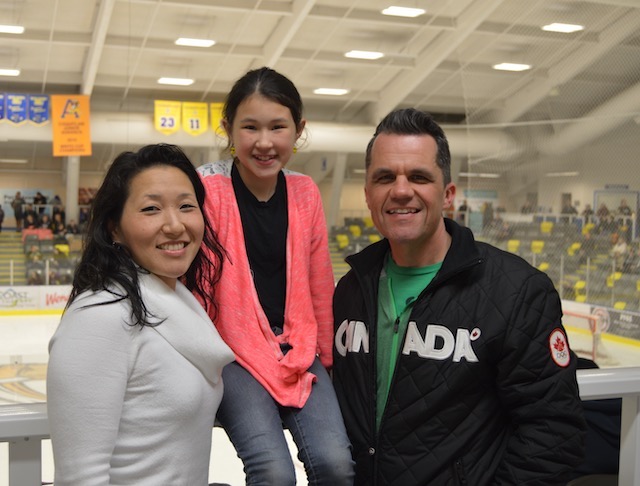 Forever Plaid (February 11-15): Fantastically funny and timelessly tuneful, this quartet's harmonies and charming choreography take you on a journey through your favourite pop hits of the 1950s. Check them out at Evergreen Cultural Centre.
My Jokes Are Up Here (February 16): An all-female trio of standup comediennes Jen Grant, Christina Walkinshaw and Erica Sigurdson take on Evergreen Cultural Centre. Don't miss this hilarious performance by three of Canada's top comics.
Minnekhada Owl Walk at Minnekhada Regional Park (February 22): Whooo can see in the dark and fly on silent wings? Listen for owls and other night sounds in the forest and field. Find out more and get your tickets!
Jayme Stone: Folklife (February 23): Enjoy folk music as real as the hills it came from! Jayme Stone is a composer, banjo master and producer – playing at Evergreen Cultural Centre.
Still looking for things to do? For more great ideas and activities, go to visitcoquitlam.ca. And don't to share your photos with us on social using #ExploreCoquitlam! 
Read more about Coquitlam