Originally featured in a Miss604 blog. Read original article here: Miss604.com December
Metro Vancouver's largest free outdoor lights display has returned for the festive season! While you're at Coquitlam's Lights at Lafarge, don't miss out on all the amazing places to eat, shop or explore before or after your walk. Here's everything you need to know to plan your visit: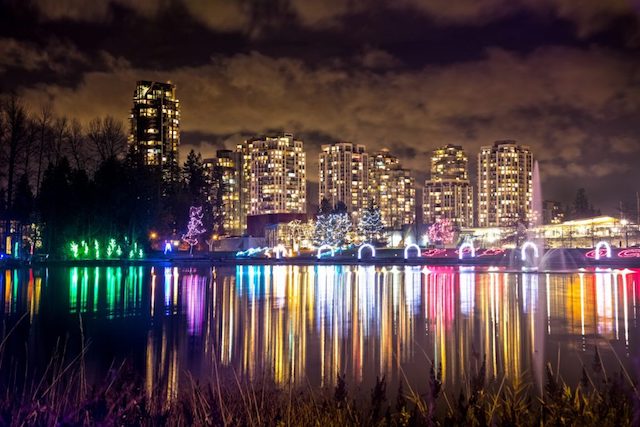 What is Coquitlam's Lights at Lafarge All About?
Picture hundreds of thousands of lights and illuminated creations decorating the trees, ground and even the lake. It's like a scene out of Alice in Wonderland, with enormous flowers, a lighted 27-metre framed caterpillar you can walk through, and even woodland creatures peering out of a quirky treehouse.
Did we mention the display is free to view? Follow the 1.2-km lakeside trail around Lafarge Lake to uncover plenty of surprises.
How Do I Get There?
Head to Lafarge Lake at Coquitlam's Town Centre Park. While there is some on-site parking, this is a popular event and it can get busy. Your best option is to hop off SkyTrain at Lafarge Lake-Douglas SkyTrain station, which drops you off right at the park. For your bus options, use TransLink's Trip Planner.
Who's It For? 
This is an event for all ages. The path is flat and mostly paved, accessible by strollers, although there is one section of finely packed gravel. Tips! This trail gets crowded in the weeks before Christmas and Rover may wish to stay home at this time. To avoid crowds, plan your visit early in the month if possible. The two weeks before Christmas are the busiest time, particularly after dinner (quieter if you arrive at dusk or in the late evening).
When Are The Lights On? 
The lights turn on every night at dusk and switch off at 11:00pm nightly until January 19, 2020. They'll stay on until midnight on New Year's Eve so you can ring in the new year with extra sparkle.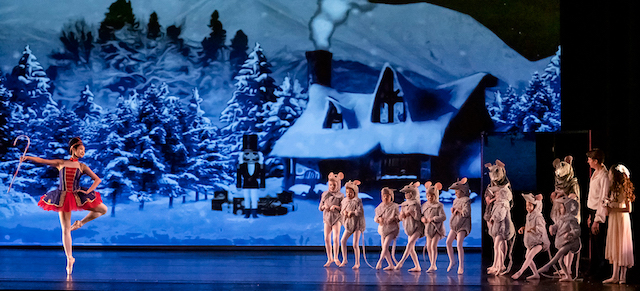 Make It A Night Out
Lights at Lafarge happens to be in Coquitlam's City Centre, surrounded by great shopping, restaurants and cafés all within easy walking distance. Here are some highlights.
For Families 
Before heading to the lake, why not pay a visit to Santa and his elves at Coquitlam Centre? Other wide-eyed shopping locations for kids include Mastermind Toys and Chapters Indigo.
Hungry for pizza? From the brick oven pizza at Pasta Polo or the family favourites at Boston Pizza or quick meal on the go at the delectable La Ruota Pizza, you'll find plenty of options on VisitCoquitlam.ca.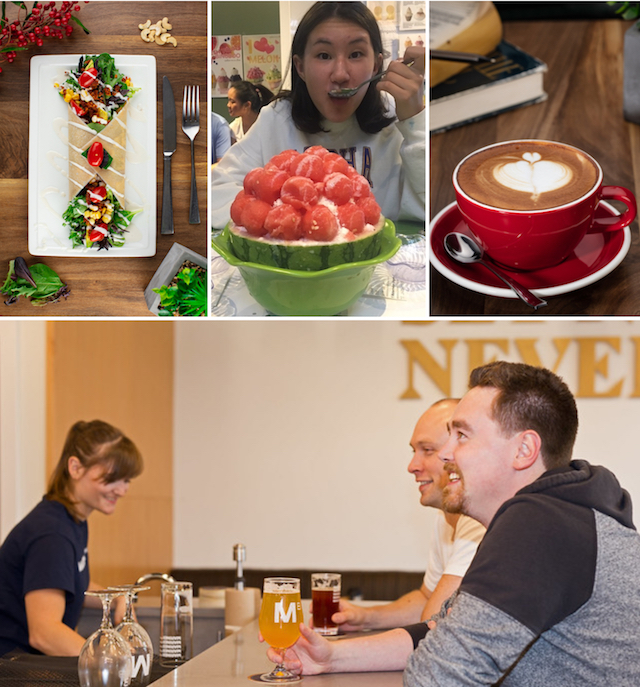 Want a hot drink? Here are a few options.
Make It a Date
Whether it's date night or a night out with friends, a great place to start is the foodie enclave of Glen Drive. Simply take a stroll down this street (off Pinetree) to take your pick of restaurants spanning Persian, Chinese, Japanese, Korean, Vietnamese and more.
Here are a few options in City Centre where you can catch up over some great food and craft beverages.
Scroll through listings of more than 400 restaurants in Coquitlam online here »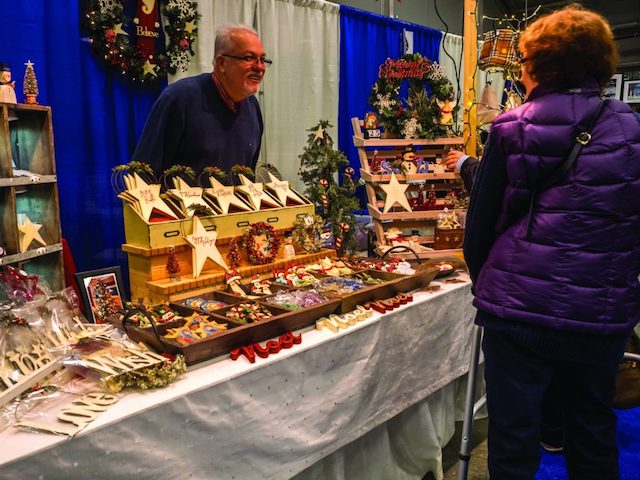 Mark Your Calendars!
Christmas Boutique (December 1-21): Find unique gifts at Place des Arts' annual Christmas Boutique featuring beautifully handcrafted items by local artisans.
Coquitlam Express Hockey Games (Multiple dates, ticketed): Cheer on the home team! Catch a live hockey game at the Poirier Sport & Leisure Complex.
Coquitlam Christmas Craft Fair (December 6-8, ticketed): More than 100 vendors at the Poirier Forum selling locally handmade artisan crafts and prepared foods.
Christmas Farmers Market (December 8): Special one-day event where you can shop for handcrafted gifts, eat at food trucks, check out the kids crafts and listen to carollers. Free entry.
The Nutcracker by Ballet Victoria (December 17-19, ticketed): Bring the family to a uniquely wonderful performance of this holiday classic by Ballet Victoria at Evergreen Cultural Centre.
California Dreamin' New Year's Eve Beach Party (December 31, ticketed): Rock in the New Year at the ultimate beach party tribute show celebrating coastal legends Jimmy Buffett, the Beach Boys, Frankie Avalon, The Ventures and Jan & Dean at the Hard Rock Casino Vancouver in Coquitlam.
Quiring in the New Year (December 31, ticketed): The brilliantly talented Quiring Chamber Players return for their 12th annual New Year's Eve celebration at Evergreen Cultural Centre.
For even more events and shopping ideas, follow Visit Coquitlam on Facebook, Instagram, Twitter and go to VisitCoquitlam.ca »
Read more about Coquitlam