Featured on Miss604. Read original article here: Miss604 October.
Costumes, candy, falling leaves and spawning salmon – what's not to love about fall? From lake fishing to indoor adventures, here are 10 reasons to round up the family for some fun in Coquitlam this season.
Fun for the Family this Fall in Coquitlam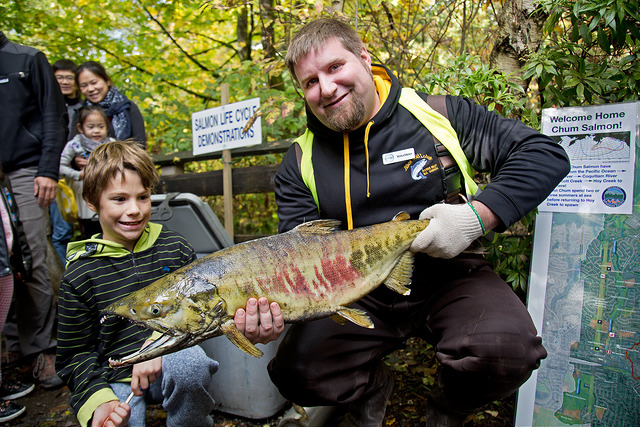 For viewing a natural wonder 
The name Coquitlam comes from the Coast Salish word "kwikwetlem," which means "red fish up the river." You can view spawning salmon at a couple of locations throughout Coquitlam, with prime viewing time usually between mid-October through early November. Hop off the SkyTrain at Lafarge Lake-Douglas SkyTrain station for a short walk on the Hoy Creek trail toward Hoy Creek Hatchery.
Don't miss the Salmon Come Home event at the hatchery on Sunday, October 20, from 11:00am to 3:00pm. In celebration of salmon returning to the creek, this free event features live salmon demonstrations, music, interactive children's activities, food and exhibits.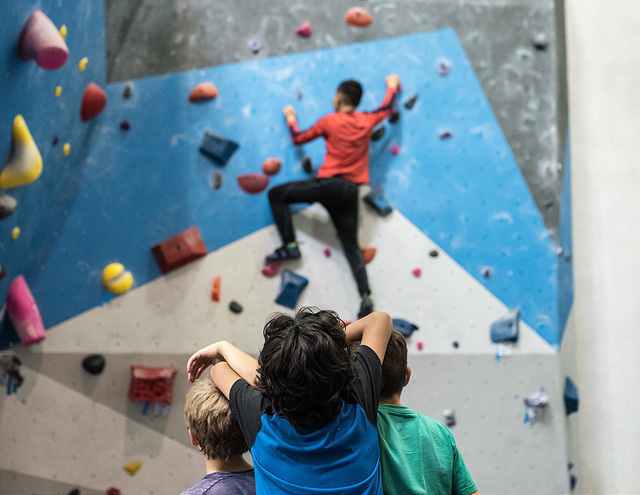 For the climbers & adventurers 
Calling all monkeys – big and small. ClimbBase5 in Coquitlam is home to Metro Vancouver's largest indoor climbing facility. If you don't feel like climbing yourself, you can drop in with the kids and watch from the bottom as they scale the walls. Or, you can book an instructor for a couple hours.
For the art-lovers 
Roll up your sleeves and immerse yourselves in the arts – free of charge. Drop in with the family for Westminster Savings Day at the Evergreen Cultural Centre's Art Gallery on Saturday, October 26 from 1:00pm to 4:00pm. Your kids will explore the different textures and colours of fabrics to weave together their own mini tapestry. You can also take part in a gallery tour at 2:30pm (English) or 3:30pm. (Korean). You'll find the gallery located next to the Lafarge Lake-Douglas SkyTrain station.
For a great escape
Crack the clues and make your way out to safety! This is a great bonding experience and a unique way to spend an afternoon. You'll find two Escape Rooms to choose from in Coquitlam: Countdown Escape Rooms and Trapped.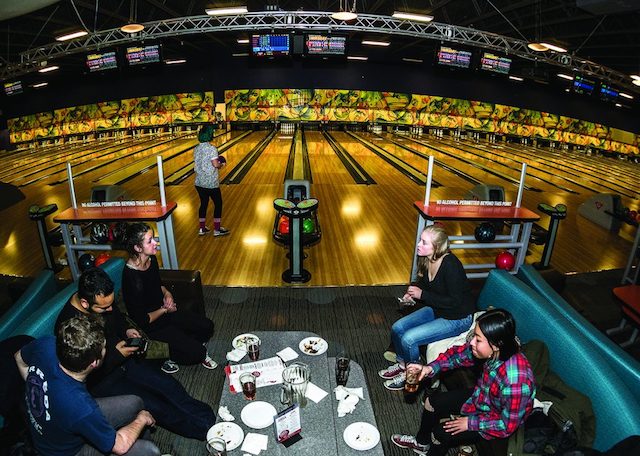 For indoor fun and laughs 
One word: bowling. Hear the squeals of delight as pins knock over at Zone Bowling, where you can pick from 5 or 10 pin lanes. This is modern bowling, with pop-up bumpers for younger players and automatic scorekeeping. You'll find plenty of food options in the facility to make it a full day out.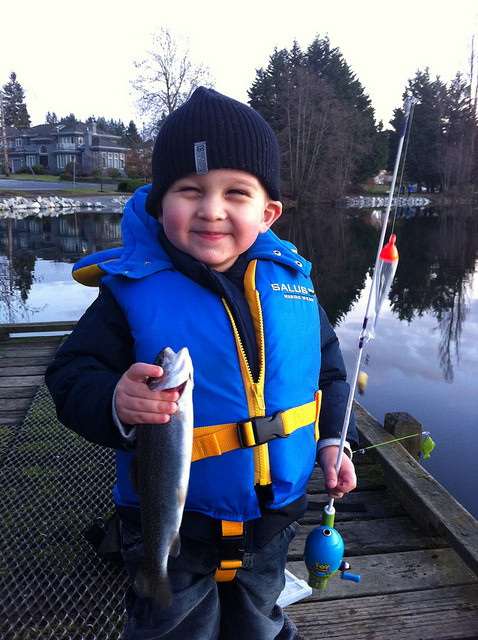 For those who love to fish
Urban fishing has never been easier. Simply carry your rod and tackle down to Como or Lafarge Lake in Coquitlam and cast your line into the water. The fish are jumping and the lakes are fully stocked with thousands of rainbow trout, thanks to Freshwater Fisheries Society of BC.
Find out everything you need to know to get started.
For kids to burn off steam 
Release the cabin fever at Crash Crawly's, an indoor playground featuring a two-storey crazy maze of tunnels, bridges, ball pits, slides and more. If you want to join in the fun, why not play a game of laser tag or glow-in-the-dark mini golf?
Get on the ice any time of the year at Poirier Sport & Leisure Complex, home to an NHL-sized rink and special events including toonie public skating. Another option is Planet Ice, offering drop-in programs and public skating sessions. Check out their event calendar for details.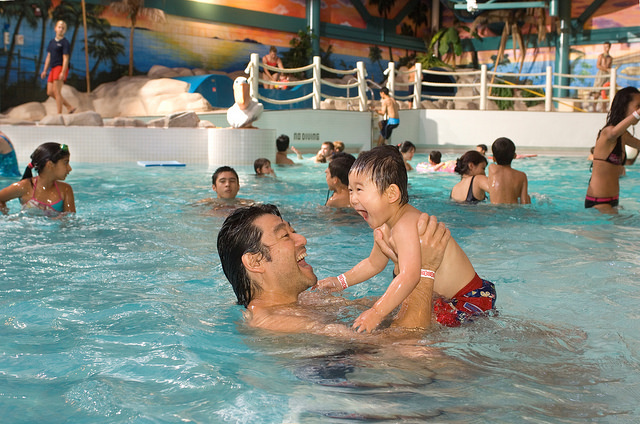 Or round up the family for some fun in the pool. City Centre Aquatic Complex, just steps from Lafarge Lake-Douglas SkyTrain station, is a state-of-the-art aquatic recreation facility with a wave pool, slide and rope swing, lazy river and overhead water spray features, not to mention the separate lap pool, hot tub and other amenities. Coquitlam's other indoor pool is at Poirier Sport & Leisure Complex, also with a leisure-therapy pool and relaxation area with whirlpool.