Featured on Miss604 on August 29, 2019. Read original article here: 5 Reasons to Climb the Coquitlam Crunch    
Published in partnership with VisitCoquitlam.ca
Have you climbed the Coquitlam Crunch? This fitness hike is one to add to your bucket list in Metro Vancouver, featuring more than 400 stairs and an incline trail that gains 250 metres in 2.2 km. That's the equivalent of 81 storeys! Here are 5 reasons to take your workout outdoors in Coquitlam:
5 Reasons to Climb the Coquitlam Crunch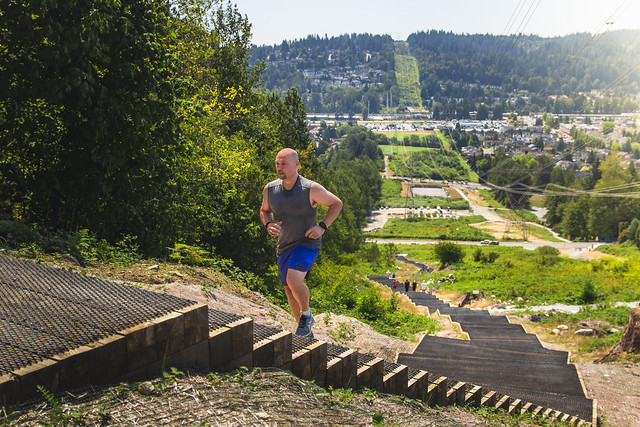 Challenge Yourself
High intensity level: If you want to challenge yourself with stair repeats, this is the place. The Crunch now features two sets of stairs – 894 steps in total – for the ultimate cardio circuit workout.
Moderate intensity level: Your other option is to climb just one set of stairs and continue on to the steep trail that follows along the power lines up to Westwood Plateau. This entire loop up to the top and back down to the base is just under 5 kilometres and takes approximately 1-1.5 hours to complete.
No matter your choice, you'll feel the burn!
It's Free, and Open Year-Round
Working out here won't cost you a penny. Enjoy the outdoors, meet up with friends, round up the family and break a sweat. Free parking is available off Lansdowne Drive. The trail is also accessible by transit (by bus from Coquitlam Central SkyTrain station), and it's open year-round.
Suitable For All Ages
Yes, it's a physical challenge – water bottles recommended. However, you'll find everyone from gym buffs to preschoolers en route. You can take the Crunch at your own pace or do it in segments. And remember, after climbing to the top, it's all downhill from there. You'll be rewarded with towering views and the relief of the downhill descent.
Do Like the Locals
"Doing the Crunch" is a popular pastime for locals. It's a social place, often buzzing with activity. Ask anyone from Coquitlam about the Crunch and they'll happily give you the rundown. Much like the Grouse Grind is to those on the North Shore, the Crunch is the (less gruelling) rite of passage for those living in the Tri-Cities.
Fun Events & Activities
One of the highlights each year is the Coquitlam Crunch Diversity Challenge, taking place on Saturday, September 7, 2019 (if you miss it, don't worry, you'll have plenty of time to train for next year). They offer a variety of challenges, including the recreational group, which is geared toward all ages and involves completing the loop to the top and back at least once.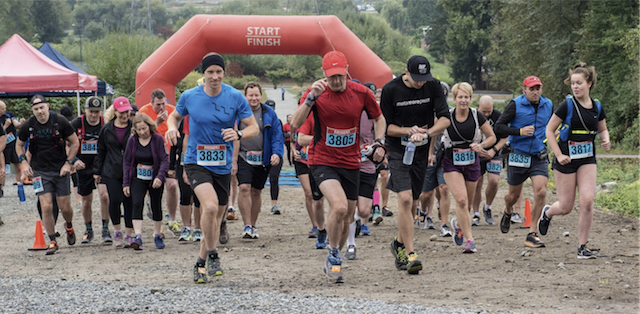 The more intense challenges include the 'Stair Master,' which is a flat-out race to the top of the stairs, or the 'Make It or Break It,' to see how many times you can complete the entire Crunch loop within four hours. You can register in advance online or on event day.
Maps and How to Access the Crunch
The Crunch can be accessed from numerous locations off Lansdowne Drive. Consult this map for details and for where to start. Washrooms and parking are available at Eagle Ridge Park and Bramble Park. For more information, visit coquitlam.ca/crunch. Also go to the Visit Coquitlam website for more great hiking spots just minutes from City Centre.
Après-Crunch Activities
After your workout, you'll want to refuel. Here are some après places to eat, drink and play near the Crunch.
Coffee time: Duck off the trail to grab some coffee or a bite to eat at Beanery Coffeehouse & Eatery, known for its thin-crust (New York-inspired) pizzas, gourmet sandwiches and locally roasted coffee. It's a local fav, nestled in Panorama Drive.
Craft beer: Do you like craft beer? And hiking? Why not combine the two? Join the Coquitlam Craft Crunchers group, which starts and finishes at Mariner Brewing on Wednesdays in Coquitlam. Follow Mariner's Facebook page for updates. Furry friends welcome.
Swim: Cool off after your workout by taking a dip at Eagle Ridge Outdoor Pool, located near the base of the trail (visit the website for public swim times).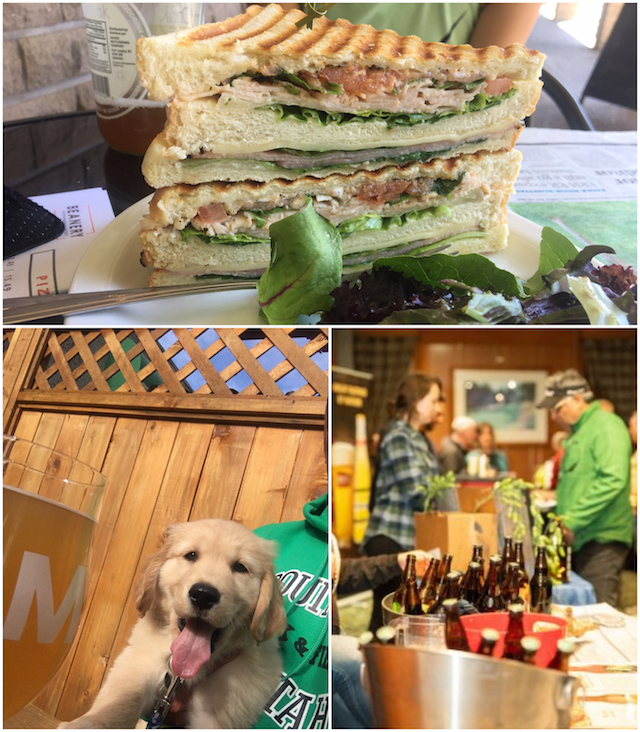 Après-Crunch Events
Craft beer: September boasts not one, but two, craft beer tasting events in Coquitlam. Get your tickets for:
Find the Perfect Pint: Friday, September 20, 2019 from 6:00pm to 9:00pm at Poirier Forum. Don't miss this inaugural event brought to you by the Rotary Club of Coquitlam.
Coquitlam Craft Beer Festival: Saturday, September 28, 2019 from 12:00pm to 7:00pm at Hard Rock Casino Vancouver. This all-inclusive event features over 50 craft breweries, cider houses and distilleries with over 90% of the vendors from BC.
Showtime: Prepare for some jaw-dropping feats as world-class illusionist Vitaly takes on Evergreen Cultural Centre on Thursday, September 19, 2019 and Friday, September 20, 2019.
Hockey: Hockey fans won't want to miss the home opener of the Coquitlam Express Junior A Hockey Club on Saturday, September 21, 2019 at 7:00pm. Cheer them on at the Poirier Sport & Leisure Complex as they take on the Chilliwack Chiefs!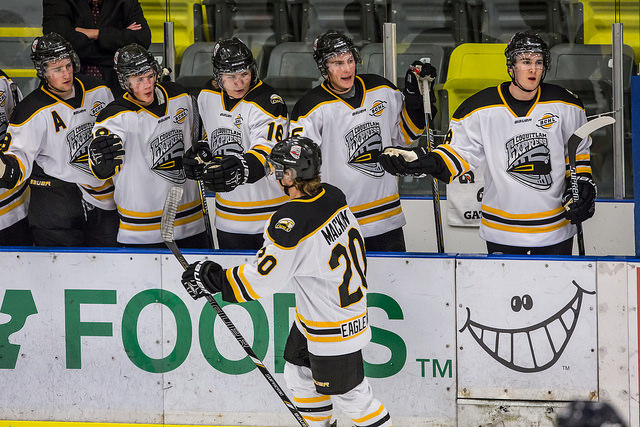 More September Events
Party at Place des Arts: Pawcasso: Saturday, September 7, 2019 from 11:00am to 1:00pm (ticketed, for ages 19+). Un-leash your dog's creativity and paint with your pooch. Canvases, non-toxic paints and tasty tidbits for both humans and canines will be provided.
Summer Concert Series – R&B Night: Friday, September 6, 2019 from 7:00pm to 9:00pm. Free concerts at TD Community Plaza at Coquitlam's Town Centre Park, featuring Tonye Aganaba and the R&B Allstars.

Lovestruck: Saturday, September 7, 2019 at 8:00pm (ticketed). Calling all Stevie Ray Vaughan fans! Don't miss vocalist and guitarist Russell Earl Marsland's honorary tribute to the legendary blues musician at Hard Rock Casino Vancouver.
Rob Schneider: Friday, September 27, 2019 at 8:00pm (ticketed) at Hard Rock Casino Vancouver. For an evening of laughter, catch comedian Rob Schneider's hilarious stand-up routine at the Molson Canadian Theatre.
For even more events and activities, follow Visit Coquitlam on Facebook, Instagram, Twitter and go to VisitCoquitlam.ca »
Read more about Coquitlam