Featured on Miss604.  Read original article here Miss604 February Blog
Family Day doesn't have to be limited to 24 hours. In Coquitlam, the fun runs all February – and it's not just for kids. Think indoor climbing, bowling, skating, theatrical performances and high-energy hockey games.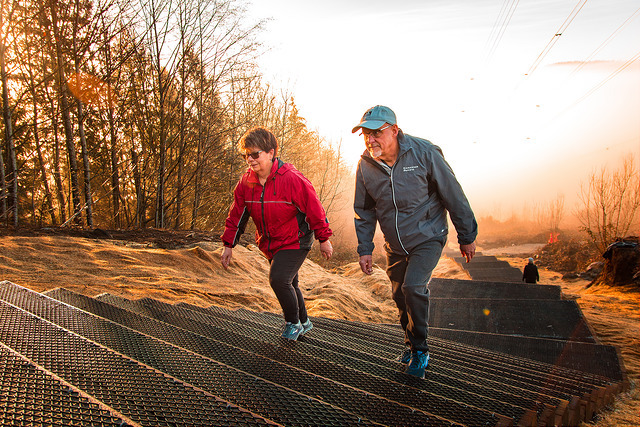 Events on Family Day and Beyond in Coquitlam
Looking for something to do? Start by clicking on the city's new tourism website, which is chock-full of ideas and events. Here are a few highlights »
Indoor Climbing
Your little ones can scale Metro Vancouver's largest indoor climbing gym at Climb Base 5. Rope up and join in the fun! This Coquitlam facility has 16,000 square feet of climbing space, including a Tsunami Wall for bouldering. Training is available for all ages, including parents who want to join in.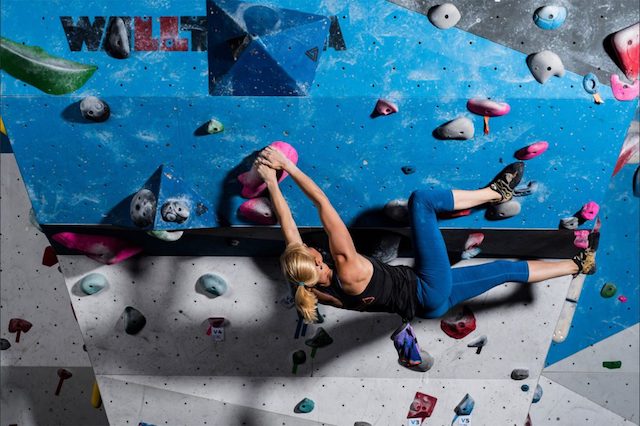 Catch a Movie
If you don't want to blow the budget on a movie outing, check out the Family Favourites Series at Cineplex Cinemas Coquitlam and VIP (tickets are just $2.99 each). Johnny English Strikes Back, starring Rowan Atkinson, plays Saturday, Feb. 23 at 11 a.m.
Go Bowling
Hear the squeals of delight as pins knock over at Zone Bowling, where polished five and 10-pin lanes are so shiny, you can almost see your reflection. This is modern bowling, with pop-up bumpers for younger players and automatic score-keeping. You'll find plenty of food options in the facility to make it a full day out.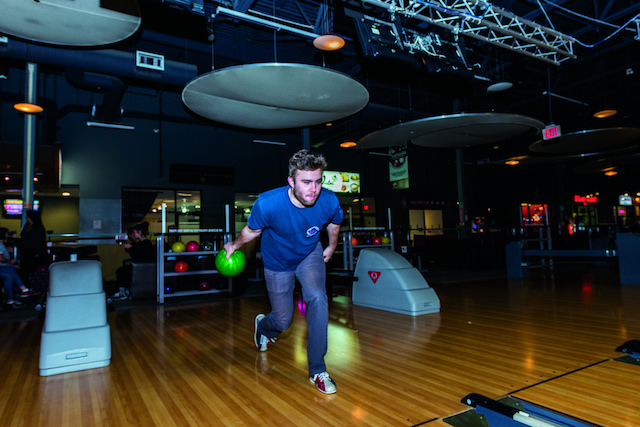 Indoor Playground
Looking for a cure for cabin fever? Crash Crawly's features a two-storey crazy maze of tunnels, bridges, ball pits and slides. Or get the family involved in a game of laser tag or glow-in-the-dark mini golf. Find lots of ideas for rainy day fun in Coquitlam here »
Escape Rooms
The time is ticking – will you crack the clues and make your way out to safety? Gather up some teammates and challenge yourself to a fun indoor adventure. This is a great team-building and family bonding experience – especially if you've got teens. Countdown Escape Rooms and Trapped Coquitlam offer a wide range of challenges.
Get Outdoors
From urban parks to scenic lake walks and forested mountain views, you'll find plenty of hiking and trail options on Coquitlam's new tourism website.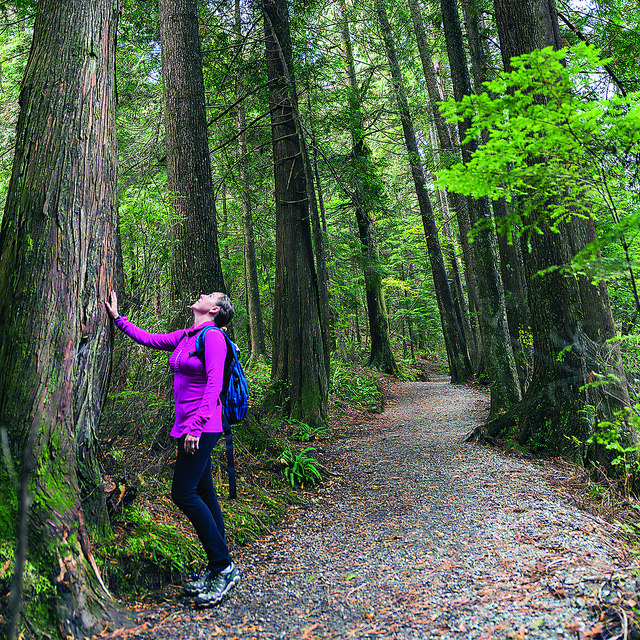 Family Day Events in Coquitlam
This will be an action-packed weekend with plenty of free or very affordable activities, including bouncy castles and popcorn, family yoga, toonie skates and more. Here are some highlights. For further details, see page 11 in Coquitlam's Program Guide.
Friday, February 15, 2019:
Family Day at Summit Community Centre from 1:00pm to 3:00pm (bouncy castle and popcorn)  – Free
Pro-D Day Skate for all ages at Poirier Sport & Leisure Complex from 12:45pm to 2:00pm and 2:15pm to 3:15pm – $2.00
Saturday, February 16, 2019:
Family Open Gym at Centennial Activity Centre from 1:00pm to 3:00pm (play soccer, basketball or other games; equipment provided) – Free
Park Spark Family Day at Town Centre Park, 10:00am to 12:00pm . Activities include seed swap, gardening tips, apple tasting and a pop-up library – Free
Sunday, February 17, 2019:
Family Day at Pinetree Community Centre from 1:00pm to 3:00pm (bouncy castle, popcorn and gym games) – Free
Family Day Yoga for the whole family at Poirier Sport & Leisure Complex from 3:00pm to 4:00pm – Free
Family Day at Place des Arts from 2:00pm to 4 :00pm (tour the galleries and join in art activities for all ages) – Free
Monday, February 18, 2019 – Family Day:
Family Fun Day at Poirier Community Centre from 10:00am to 1:00pm (entertainment, games and activities) – Free
Family Day Swim at City Centre Aquatic Complex & Poirier Sport & Leisure Complex from 1:00pm to 3:00pm – $3.15
Family Day Toonie Skate at Poirier Sport & Leisure Complex from 6:00pm to 7:15pm and 7:30pm to 9:00pm – $2.00
February Events (not just for kids)
2 For Tea: A British Comedy
February 7 & 9, 2019 at 8:00pm (ticketed)
For fans of Monty Python and Mr. Bean, enjoy this delightful performance by Canadian Comedy Award Winners, James and Jamesy at Evergreen Cultural Centre.
Coquitlam Express Hockey Games
February 8 & 10 (ticketed)
An affordable, family-friendly night out! Catch the Express live at Poirier Sport & Leisure Complex as they take on Prince George February 8th and Wenatchee February 10th.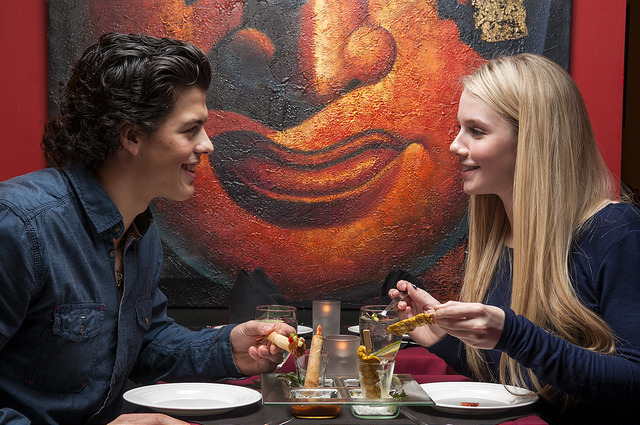 Valentine's Day
February 14, 2019
If you haven't already made dinner reservations, check out your dining options at VisitCoquitlam.ca
Romantic Chocolate Making Workshop
February 14 at 6:40pm (ticketed, 19+)
Spend your Valentine's evening making chocolates and sipping wine by the fireplace in Mackin House's homey parlour. Truffles, Rice Krispie Toffee Clusters and flavoured hearts are just the start of what is on the menu. Appetizers are included along with a wine & beer cash bar. Visit Coquitlam Heritage Society for details.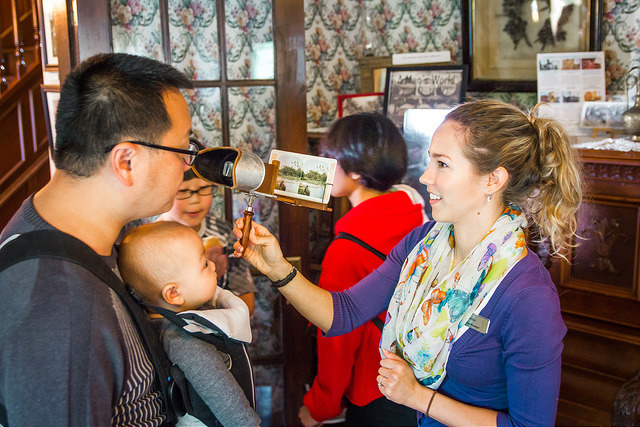 February Exhibitions Opening Reception at Place des Arts
February 15 at 7:00pm to 9:00pm (free)
Drop by for an evening of fine art and inspiration. This opening reception at 1120 Brunette Ave., Coquitlam, presents three new exhibitions, which will be on display until March 16. Visit Place des Arts for more information.
Robert Cray
February 16 at 8:00pm (ticketed)
Enjoy a spectacular performance of blues, soul and R&B by five-time Grammy winner and Blues Hall of Fame inductee, Robert Cray. Tickets available from Hard Rock Casino Vancouver in Coquitlam.
Foreigner
February 22 & 23 at 8:00pm (ticketed)
The internationally renowned rock band Foreigner performs The Cold as Ice Tour at the Hard Rock Casino Vancouver in Coquitlam.
World of Puppets Presents Metamorphosis
February 24 at 3:00pm (ticketed)
A wonderful family show featuring intricate marionettes and rod puppets carved of wood, performed at Evergreen Cultural Centre.
For more tourism ideas, go to the all new VisitCoquitlam.ca website and follow the tag #ExploreCoquitlam.
Read more about Coquitlam