Spring break is child's play in Coquitlam. From festivals to ice skating, fishing to water obstacle courses, your kids will be eager to get out of bed in the morning. If you're looking for inspiration, here are 6 reasons to Visit Coquitlam this Spring Break , which will make for a memorable staycation.
1. Coquitlam's Festivals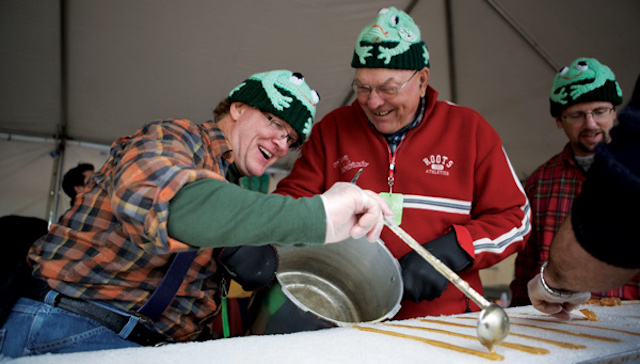 Festival du Bois (March 22 – 24, 2019)
How does live music, dancing, shows for kids and fun activities sound? This weekend celebration of francophone and French-Canadian culture is the largest of its kind in B.C. Head to Coquitlam's Mackin Park for this affordable and family-friendly event. Did we mention traditional food? Feast on tourtière, poutine and smoked meat sandwiches with maple sugar pie for dessert. And for adults, Yellow Dog Brewing is on site.
Spring Break Festival (March 19 – 21, 2019)
Get your tickets for any – or all – of the three Family Series theatre productions running at Evergreen Cultural Centre. Dufflebag Theatre presents Sleeping Beauty, Little Red Riding Hood, and Romeo & Juliet. This theatre is conveniently located at Lafarge Lake-Douglas SkyTrain station.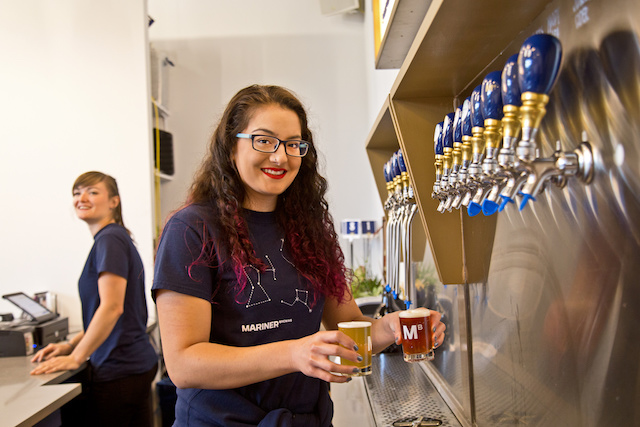 Coquitlam Craft Beer Festival (March 9, 2019)
Sorry, kids. Did we say this entire blog was for you? Moms and dads, if you'd like to escape the spring break craziness, this event showcases more than 45 craft breweries and includes beer-friendly snacks. It all takes place at the stunning setting of Westwood Plateau Golf Club. Get your tickets before it sells out.
2. Indoor Action
Spring Break WIBIT Wars (March 20 & 27, 2019)
See how fast your kids can complete the aquatic obstacle course at Coquitlam's City Centre Aquatic Complex. The WIBIT will be set up from 11 a.m. to 3 p.m. those two Wednesdays. Kids must be comfortable in deep water to participate. See pg. 13 in Coquitlam's recreation guide for further details or call the facility.
Indoor playground
The perfect cure for cabin fever! Release that childish energy at Crash Crawly's, which features a crazy maze of tunnels, bridges, ball pits and slides. Laser tag and glow-in-the-dark mini golf are fun for all ages.
Indoor rock climbing
From climbing lessons for all ages to spring break camps, ClimbBase5 is a fun and motivational place to learn some new skills. Little monkeys can scale the walls with help from on-site staff.
Bowling
The polished 5- and 10-pin lanes at Zone Bowling are simply among the best in Metro Vancouver. With pop-up bumpers for kids, automatic scorekeeping and plenty of on-site food options, this is a fun place to while away an afternoon.
3. Indoor Entertainment
Cheap movies
Interested in cheap movie tix? We thought so! Head to Cineplex Cinemas Coquitlam and VIP for the March Break Movies series, which features $2.99 tickets for The Grinch, Mighty Pups, Smallfoot and Fantastic Beasts: The Crimes of Grindelwald.
Coquitlam Skating Club Ice Show (March 16, 2019)
Figure skaters of all levels will take to the ice in this inspiring performance, which takes place at Poirier Sport & Leisure Complex at 1:00pm & 7:00pm.
4. Outdoor Adventures
Fishing
Did you know both Lafarge Lake and Como Lake are regularly stocked with rainbow trout? Access to fishing is practically on our doorstep. Get the lowdown on fishing in Coquitlam. Also, Freshwater Fisheries Society of BC offers free fishing lessons to kids age 5-15. Upcoming lessons are scheduled for March 21 at Como Lake and March 28 at Lafarge Lake but be sure to register ahead. See pg. 29 in the recreation guide for details.
Hiking
Get into the great outdoors for some wild adventures. You'll find a variety of hiking trails throughout Coquitlam, from easy strolls to rugged wilderness treks. One to try is Minnekhada Regional Park, suitable for all levels, located just a short bus ride from SkyTrain and yet it feels like the middle of nowhere. Find out more on Coquitlam's tourism website.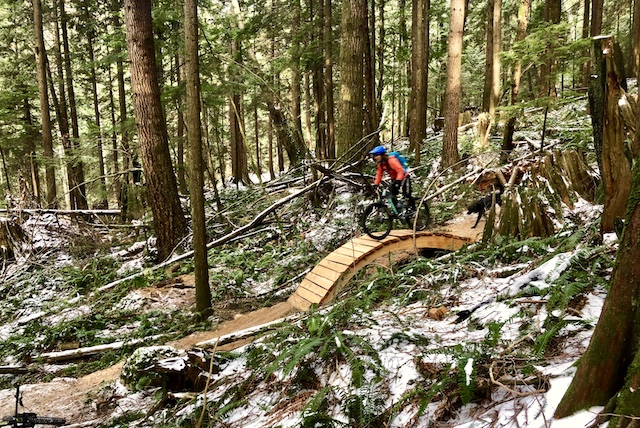 Bike Riding
Spring calls for family bike rides. One spot to try is Colony Farm Regional Park, which offers long, flat trails with river and mountain views plus plenty of interesting bird life along the way. You'll find picnic tables and washrooms near the community gardens.
5. Activities for Kids
Spring Fling & St. Patty's Day Swim (March 16, 2019)
Kick off spring break with fun and games at the City Centre Aquatic Complex pool from 1:00pm to 3:00pm.
Ready, Set, Play! (March 23, 2019)
Run, jump, throw, balance and wheel! Join us for family play time from 3:00pm to 5:00pm at Pinetree Community Centre with loads of fun, physical activities. This free event is geared toward families with kids 5-12 years old.
Drop-in sports, dance and art workshops
A variety of programs for kids and youth between the ages of six and 18 are available at Coquitlam's recreation centres, including badminton, basketball, dance, dodgeball, soccer, volleyball and painting workshops. See pg. 37 in Coquitlam's recreation guide for more details.
6. Treat Yourself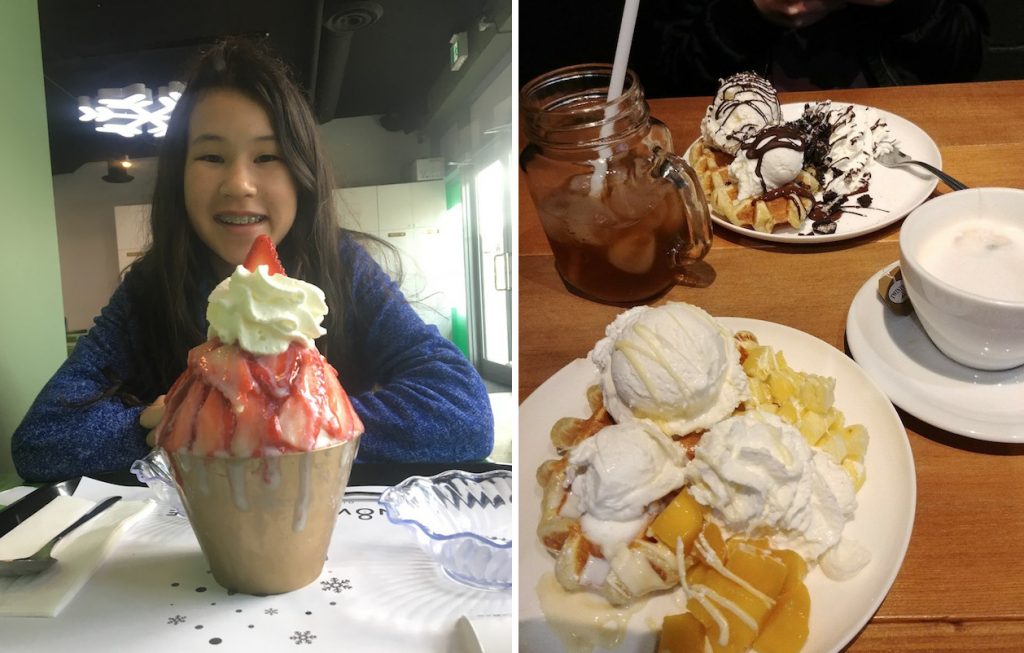 Are you interested in sampling some of Coquitlam's top dessert spots? Or perhaps you want to try a new family-friendly restaurant or ethnic cuisine? Thanks to SkyTrain, Coquitlam's coveted eateries are attracting regional attention.
Here are 10 must-try Coquitlam dessert spots. Also check out visitcoquitlam.ca for listings of more than 300 restaurants!
Still looking for more ideas? Visit Coquitlam's new tourism website and follow them on social media: @visitcoquitlam.